American Heart Association
Who We Are
The American Heart Association is the nation's oldest and largest voluntary organization dedicated to fighting heart disease and stroke. Founded by six cardiologists in 1924, our organization now includes more than 22.5 million volunteers and supporters. We fund innovative research, fight for stronger public health policies, and provide critical tools and information to save and improve lives. Our nationwide organization includes 156 local offices and more than 3,000 employees. We moved our national headquarters from New York to Dallas in 1975 to be more centrally located. The American Stroke Association was created as a division in 1997 to bring together the organization's stroke-related activities.
What We Do
To improve the lives of all Americans, we provide public health education in a variety of ways. We're the nation's leader in CPR education training. We help people understand the importance of healthy lifestyle choices. We provide science-based treatment guidelines to healthcare professionals to help them provide quality care to their patients. We educate lawmakers, policymakers and the public as we advocate for changes to protect and improve the health of our communities. Our volunteer experts select scientific research most worthy of funding – with great results. The association has funded more than $3.7 billion in heart disease and stroke research, more than any organization outside the federal government.
Why We're Needed
Heart disease is the No. 1 killer in the world. Stroke ranks second globally and is a leading cause of severe disability. Too many families are losing loved ones of all ages. Each year, these diseases kill more than 786,000 Americans, which is larger than the population of several states (Alaska, North Dakota, Vermont and Wyoming). Some form of cardiovascular disease affects more than one in every three adult Americans. Many suffer terribly from disabilities caused by these diseases. The American Heart Association wants everyone to understand the threat – and to know that cardiovascular diseases and stroke are largely preventable. Risks can be lowered by adhering to what we call Life's Simple 7: not smoking, being physically active, maintaining a healthy body weight, eating a healthy diet, controlling blood pressure, controlling cholesterol and controlling blood sugar.
Our 2020 Goal
We are working toward improving the cardiovascular health of all Americans by 20 percent, and reducing deaths from cardiovascular diseases and stroke by 20 percent, all by the year 2020.
NANCY BROWN, CHIEF EXECUTIVE OFFICER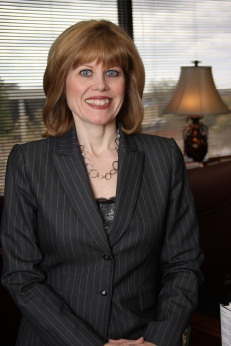 Nancy Brown has been Chief Executive Officer of the American Heart Association (AHA) since 2009. The Association is widely known and highly respected as the world's largest voluntary health organization dedicated to preventing, treating and defeating cardiovascular diseases and stroke.
During her tenure as CEO, the AHA has become a global leader in the discovery and dissemination of heart disease and stroke science. Notably, under Nancy's leadership the Association announced its bold new 2020 health impact goal: To improve the cardiovascular health of all Americans by 20 percent while reducing deaths from cardiovascular diseases and stroke by 20 percent. Nancy's drive to set a brave long-term goal, at a time when many other organizations were focused on short-term needs, has provided a rallying point for the Association's millions of volunteers, staff, and donors.
Nancy has also led the organization to a number of significant advances in the time that she has served as its top staff executive, these include: a laser focus on prevention and improving cardiovascular health, instilling a culture of innovation spearheaded by the AHA's Innovation Think Tank which has developed a number of critical new mission-aligned and revenue business enterprises for the Association, creating the AHA's CEO Roundtable, comprised of CEOs of many of the largest and most influential corporations in America focused on innovating new solutions for health in the workplace, spearheading the Cardiovascular Genome-Phenome Study – a ground-breaking research enterprise focused on fulfilling the promise of precision medicine, developing the first-ever integrated global strategy for the Association, and launching new revenue strategies to expand individual giving/ major gifts and increase the Association's revenue and mission impact in new and innovative ways. .
In addition to her tireless efforts for the AHA, Nancy shares her passion for improving the health of individuals in the U.S. and globally by serving as Immediate-Past Chairman of the Board of the National Health Council. She also serves as a member of the Executive Committee of the National Health Council, Research!America, and on the Boards of Directors of the Coalition to Transform Advanced Care, the Campaign for Tobacco Free Kids, the Alliance for a Healthier Generation, the American Legacy Foundation, and the Valentin Fuster-Mount Sinai Foundation for Science, Health and Empowerment. Additionally, Nancy serves as a member of the Qualcomm Life Advisory Board, the FasterCures Research Acceleration and Innovation Advisory Council, the Healthcare Advisory Board to the Bipartisan Policy Center's CEO Council on Health and Innovation, and Leadership18.
Prior to being named CEO, Nancy served as AHA's Chief Operating Officer for the eight prior years. In this role she managed the Association's mission, science and operations functions and led the AHA's integrated strategy to achieve its 2010 Impact Goal to reduce coronary heart disease, stroke and risk by 25 percent. Notable accomplishments include the creation of the AHA's signature platform Go Red for Women, creation of a suite of quality improvement programs including Get with the Guidelines, and notable advances in science, research, and consumer health and engagement. She has held multiple leadership positions at the AHA since her start in 1986 leading fundraising initiatives in the Michigan Affiliate, including serving as the Executive Director in Metro Detroit, as well as leading the AHA's work as Executive Vice President of the former Massachusetts and former New England Affiliates. Prior to joining the American Heart Association, Nancy also served her home state of Michigan as Director of Development/ Deputy Director of the Endowment Campaign for the Michigan Cancer Foundation, and as Special Events Director for Mount Carmel Mercy Hospital in Detroit.