The Salvation Army
The Salvation Army, an international movement, is an evangelical part of the universal Christian Church. Its message is based on the Bible. Its ministry is motivated by the love of God. Its mission is to preach the gospel of Jesus Christ and to meet human needs in His name without discrimination.
The Salvation Army, an evangelical part of the universal Christian church, established in 1865, has been supporting those in need in His name without discrimination for 130 years in the United States.  Nearly 30 million Americans receive assistance from The Salvation Army each year through the broadcast array of social services that range from providing food for the hungry, relief for disaster victims, assistance for the disabled, outreach to the elderly and ill, clothing and shelter to the homeless and opportunities for underprivileged children.  About 82 cents of every dollar spent is used to support those services in 5,000 communities nationwide.
The Salvation Army's services reach virtually into every zip code in America through the involvement of over 3.5 million volunteers, including 60,000 local community advisory organization members.
COMMISSIONER DAVID HUDSON, NATIONAL COMMANDER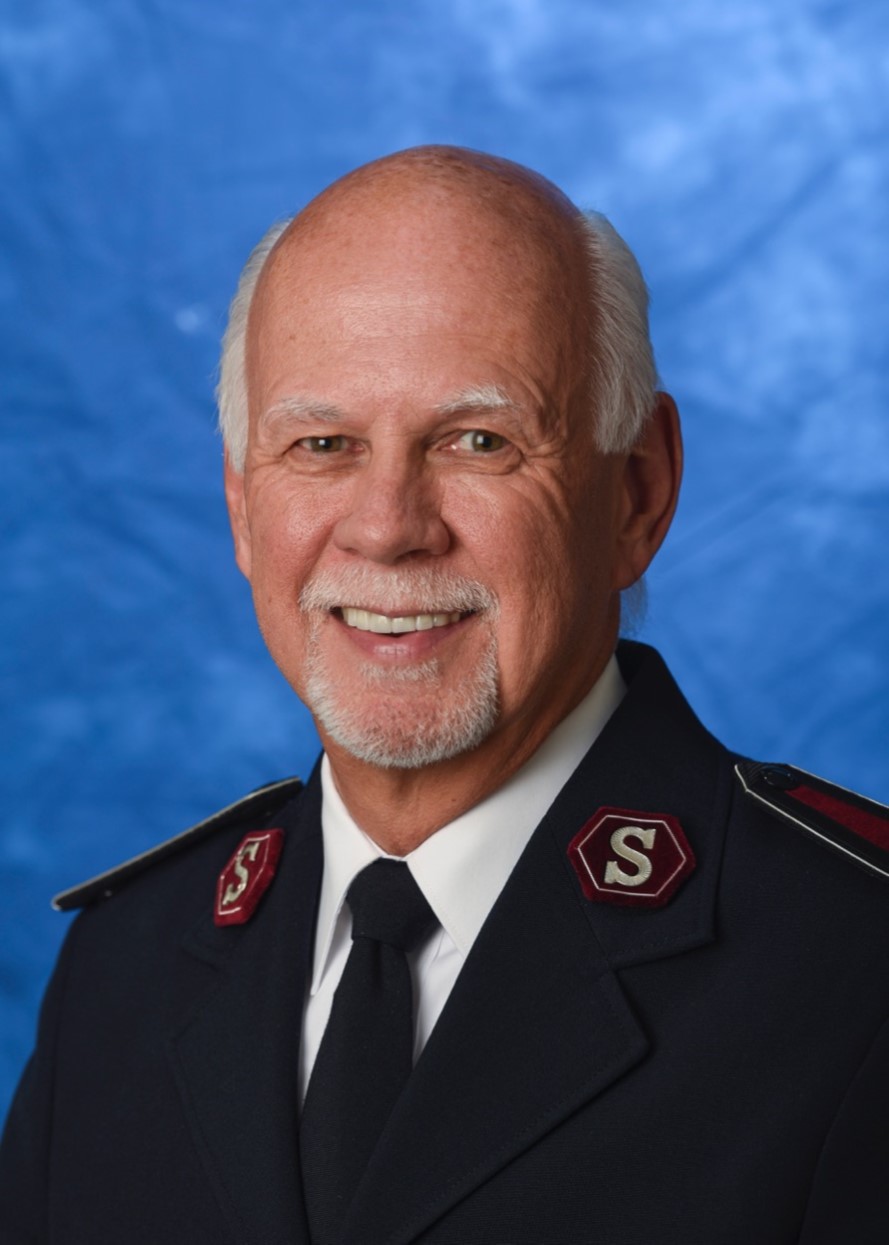 Commissioner David Hudson has been an officer in The Salvation Army for 42 years. He currently serves as the National Commander at National Headquarters located in Alexandria, Virginia.
Prior to coming to National Headquarters in November 2015, Commissioner David was the Chief Secretary for the Western Territory located in Long Beach, CA.
Commissioner David, along with his wife, Commissioner Sharron Hudson, have a wide range of experience as Salvation Army officers throughout the USA Western Territory. They were corps officers for 14 years, including appointments in Oregon, Idaho and Southern California, and have served at various divisional, territorial and national levels.
Commissioners Hudson have been married for 41 years and have two daughters, Jennifer and Amy, as well as two grandchildren.
Commissioner Hudson has a Degree in Business Management and a Master of Science Degree in Leadership. His personal interests include reading, running, hiking and keeping active.