Boys & Girls Clubs of America
To inspire and enable all young people, especially those from disadvantaged circumstances, to realize their full potential as productive, responsible and caring citizens.
In every community, boys and girls are left to find their own recreation and companionship in the streets. An increasing number of children are at home with no adult care or supervision. Young people need to know that someone cares about them.  Boys & Girls Clubs offer that and more. Club programs and services promote and enhance the development of boys and girls by instilling a sense of competence, usefulness, belonging and influence. Boys & Girls Clubs are a safe place to learn and grow – all while having fun. They are truly The Positive Place For Kids.
JIM CLARK, PRESIDENT & CEO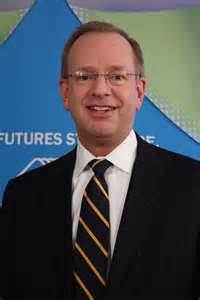 As the eleventh president and CEO of Boys & Girls Clubs of America (BGCA) since its founding in 1906, Jim Clark heads the nation's largest youth development organization with a primary focus on creating great futures for young people who need Clubs most. He joined BGCA in January 2012 after serving for eight years as president and CEO of the Boys & Girls Clubs of Greater Milwaukee, one of the largest and most successful local BGCA affiliates.
In Milwaukee, Clark led the development of a dynamic growth and impact agenda, launching innovative programs that drove outcomes in literacy, high school graduation, teen services and college preparation. He achieved seven consecutive years of revenue growth and added 17 new service locations. He also significantly increased average daily attendance and frequency, and more than doubled the staff. As a result of the organization's work in literacy and its proven outcomes, he secured a $4.1 million Investing in Innovation (i3) grant from the U.S. Department of Education to take the literacy program to scale. Today the Boys & Girls Clubs of Greater Milwaukee, with 700 full- and part-time employees and 300+ volunteers, comprise 40 Club locations serving some 35,000 young people annually.
Jim also has for-profit experience in the publishing industry, where he served in senior leadership roles in distribution, sales/marketing and customer service operations. He led new business development, acquisitions and mergers as well as process improvement initiatives. For 10 years Jim was an active member of the Boys & Girls Clubs of Greater Milwaukee Friends Board, and knows Boys & Girls Clubs thoroughly, from both board volunteer and executive leadership perspectives.
Today Clark leads the largest network of facility-based youth development organizations in the world. Boys & Girls Clubs of America's 1,100 local affiliates operate nearly 4,000 Club locations throughout the nation and in BGCA-affiliated Youth Centers on U.S. military installations worldwide. With a combined staff of more than 50,000 full- and part-time employees and some 200,000 board and program volunteers, the organization annually serves some 4 million children and teens through Club membership and community outreach. Club programs help young people achieve academic success and healthy lifestyles, develop good character, and engage in citizenship and public service.
Clark received his Bachelor of Business Administration, with a major in finance and marketing, from the University of Wisconsin. Jim and his wife Samantha have two sons. BGCA's national office is headquartered in Atlanta.