Boy Scouts of America
The mission of the Boy Scouts of America is to prepare young people to make ethical and moral choices over their lifetimes by instilling in them the values of the Scout Oath and Law.
The Boy Scouts of America was incorporated to provide a program for community organizations that offers effective character, citizenship, and personal fitness training for youth. Specifically, the BSA endeavors to develop American citizens who are physically, mentally, and emotionally fit; have a high degree of self-reliance as evidenced in such qualities as initiative, courage, and resourcefulness; have personal values based on religious concepts; have the desire and skills to help others; understand the principles of the American social, economic, and governmental systems; are knowledgeable about and take pride in their American heritage and understand our nation's role in the world; have a keen respect for the basic rights of all people; and are prepared to participate in and give leadership to American society.
MICHAEL SURBAUGH, CHIEF SCOUT EXECUTIVE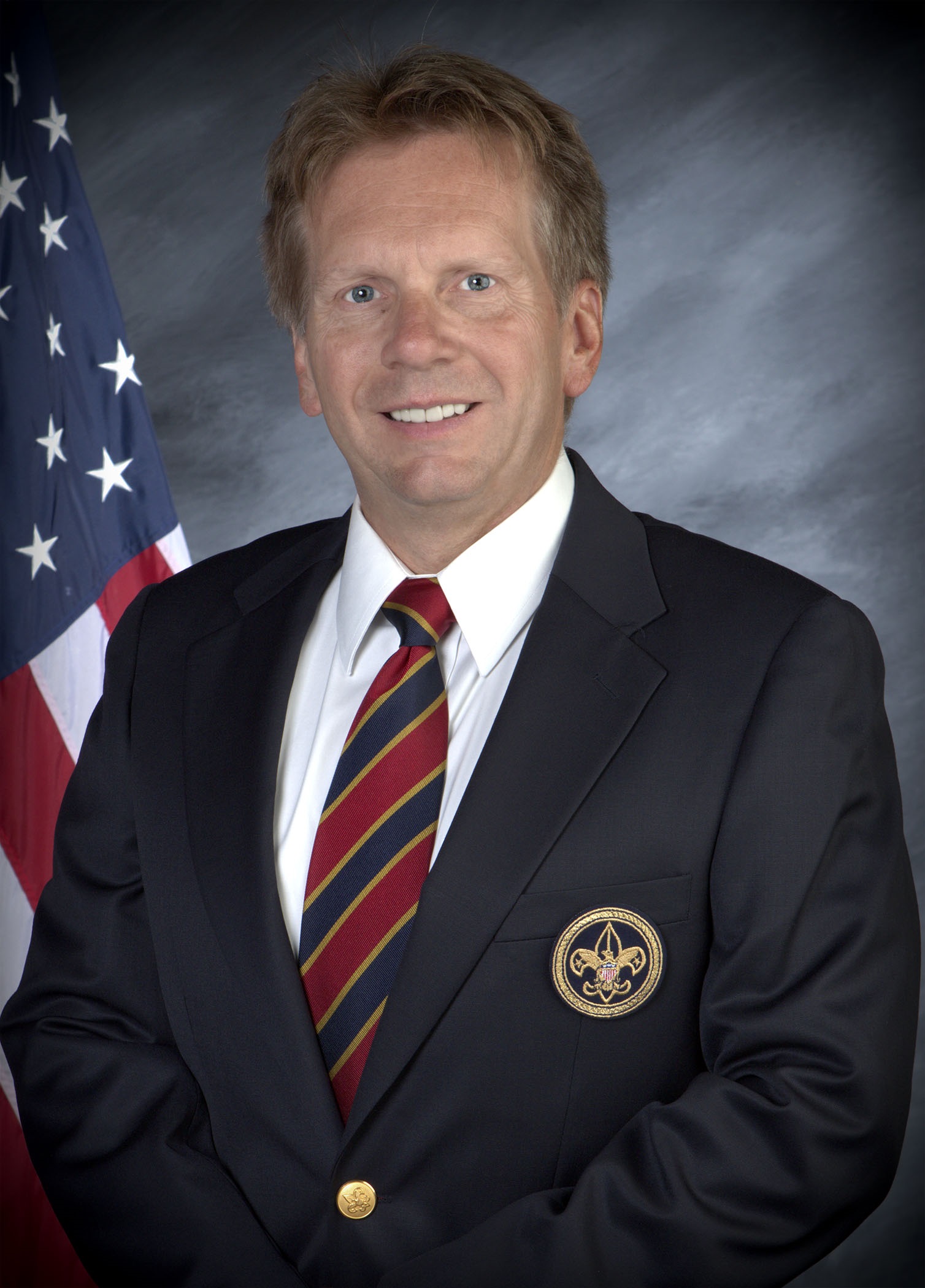 Michael Surbaugh is the 13th Chief Scout Executive of the Boy Scouts of America, headquartered in Irving, Texas.
Scouting was a central component of Mike's life from early on. He was born in Charleston, West Virginia, the son of a steel plant manager. His family moved often, and in each new city Scouting became a touchstone of consistency. No matter where he went, Mike found a ready group of friends and mentors waiting in a new Scout troop.
As Mike worked toward his Eagle Scout rank in Pittsburgh, Pennsylvania, he had a brush with his future career. The Pittsburgh Council's Scout executive met with all Eagle Scout candidates to discuss the value of leadership. Mike's goal was to be a corporate attorney, but the Scout executive recognized Mike's enthusiasm for Scouting and told him that one day he could be sitting in the Scout executive's chair.
Eventually, many years later, he would do just that.
After graduating from Salem College with a Bachelor of Arts degree in youth agency administration, Mike chose Scouting for his career.
Mike served as a district executive in Jacksonville, Florida, in 1984, and then served as a senior district executive and program director in Syracuse, New York. He then became director of field services, director of development, field director, and development director in Minneapolis, Minnesota.
Mike's real aspiration was to run a BSA high-adventure base. But rather than hold out for such a role, he served as the Scout executive in both Sioux Falls, South Dakota, and Appleton, Wisconsin.
In 2007, he was asked to interview as the Scout executive in Pittsburgh. He accepted the position at the behest of his wife, Lisa, who reminded him of the prophetic words from that council's Scout executive years earlier when Mike became an Eagle Scout.
From Pittsburgh, Mike was promoted to BSA group director at the National Service Center in 2014, a position he held until being named Chief Scout Executive in 2015.
Mike is an Eagle Scout and an Order of the Arrow Vigil Honor member, and has completed Wood Badge. He also is proud to have served as camp director and a member of summer camp staffs for 12 years.
When he is not working to advance the BSA's mission, Mike spends his free time with Lisa, visiting and hiking in the U.S. national parks and riding their Harley-Davidson motorcycle.